World War Broadcast Package Vol.2 - Project for After Effects (VideoHive)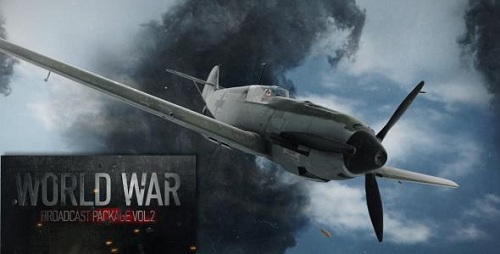 World War Broadcast Package Vol.2 - Project for After Effects (VideoHive) | 503 MB
Hello, dear colleagues! Here is World_War_Broadcast_Package_Vol.2! Project features:
Element 3d v.2 required
Create your own 3D battle scene in stop/slow motion style
Change textures, camera animation and other
Opener, transition, interactive map, lower third, biography template, technical parametrs
In project include 57 models
Tanks: IS-2, Katusha, Pz-4, Pz-5_Panther, Sherman A2, Sherman_A3, Stug-3, Su-85, T-34-76, T-34-85, Tiger-1,2
Planes: A6M-ZERO, IL-2, Messerschmitt, Mustang, Spitfire
Buildings, infantry, explosion, debris and other.
All objects - low poly in *.obj format, so you can use it in any 3D software
Music track are not included
https://videohive.net/item/world-war-broadcast-package-vol2/15758420
Go Back