HITMAN 2 - Gold Edition v 2.40.0 + DLCs - RePack xatab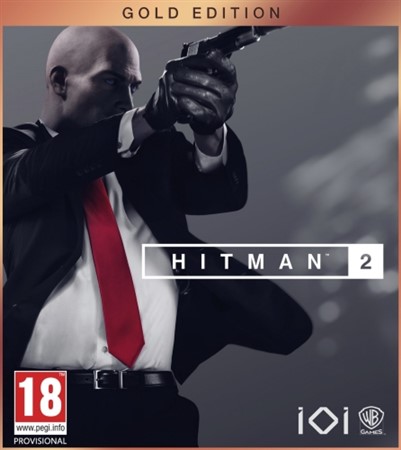 HITMAN 2 - Gold Edition v 2.40.0 + DLCs - RePack xatab
2018 | PC | Developer : IO Interactive A / S | Publisher : Warner Bros Interactive Entertainment | 53.66GB
Interface Language : Russian | English | MULTi
Voice Language : English
Genre : Action / Stealth / 3rd Person
Travel around the world and track down targets in the most exotic corners of the planet in the open locations of the game Hitman 2. In Agent Sun, the world's best hired killer, you can't hide anywhere in the gloomy city dangers of tropical forests.
Get ready to take part in a truly intense spy thriller. Your task: to eliminate the elusive shadow client and collect data on the army of his mercenaries. But when you find out who your goal really is and learn the truth about the past of the 47th, the world will change forever.
Hitman 2 offers completely new features, new ways and new game modes. Among other things, you will find the "Assassin Sniper" mode, in which you will have to play with a friend and earn reward points.
Repack Features:
- Based on Steam-Rip
- Nothing is cut / nothing is recoded;
- Game archives are not opened;
- Game version: 2.40.0;
- The release includes the first and second season of the game
- Ability not to download the first season (data-x1.bin)
- To install the game without the first season, run the installation with setup.exe
- To install the game with the first season, run the installation with setup-x1.exe
- Addition:
950540 = HITMAN - Legacy: Paris
950550 = HITMAN - Legacy: Sapienza
950551 = HITMAN - Legacy: Marrakesh
950552 = HITMAN - Legacy: Bonus Missions
950553 = HITMAN - Legacy: Bangkok
950554 = HITMAN - Legacy: Colorado
950555 = HITMAN - Legacy: Hokkaido
950556 = HITMAN 2 - Hawke's Bay
950557 = HITMAN 2 - Miami
950558 = HITMAN 2 - Santa Fortuna
950559 = HITMAN 2 - Mumbai
950560 = HITMAN 2 - Whittleton Creek
950561 = HITMAN 2 - Isle of Sgail
950562 = HITMAN 2 - Himmelstein
953090 = HITMAN 2 - Bonus Campaign Patient Zero
953091 = HITMAN 2 - GOTY Cowboy Suit
953092 = HITMAN 2 - GOTY Raven Suit
953093 = HITMAN 2 - GOTY Clown Suit
953094 = HITMAN 2 - White Rubber Duck Explosive
953095 = HITMAN 2 - Silenced ICA-19 Chrome Pistol
953096 = HITMAN 2 - Requiem Legacy Suit
957690 = HITMAN 2 - Expansion Pass
957693 = HITMAN 2 - Winter Sports Pack
957697 = HITMAN 2 - Executive Pack
957698 = HITMAN 2 - Collector's Pack
957733 = HITMAN 2 - Hantu Port
960831 = HITMAN 2 - GOTY Legacy Pack (without the established first season does not work!);
960832 = HITMAN 2 - GOTY Upgrade Legacy Pack
957695 = HITMAN 2 - Special Assignments Pack 1
957730 = HITMAN 2 - New York
- Displayed shortcuts on the desktop of the game settings and launch of the game on the DX12
- Installation time ~ 25 minutes without the first season, 55 minutes with the first season (depending on the computer);
System requirements:
Operating system : Windows 7 / Windows 8 / Windows 8.1 / Windows 10; ;
Processor : Intel CPU Core i5-2500K 3.3GHz / AMD CPU Phenom II X4 940;
RAM : 8 GB;
Video card : NVIDIA GeForce GTX 660 / Radeon HD 7870; ;
Sound Card : Sound device compatible with DirectX 11
Free hard disk space : 77.8 GB (without the first season) 127 GB (With the first season) +15 GB for installation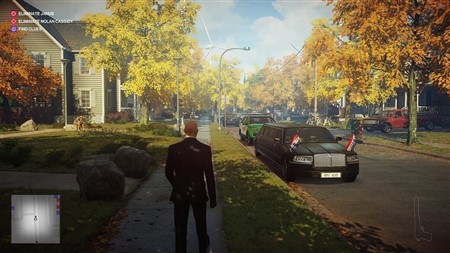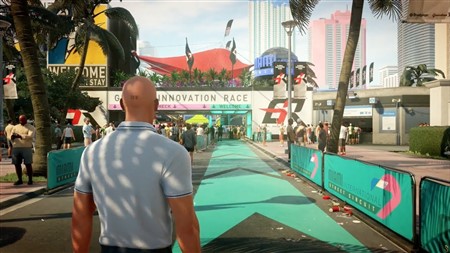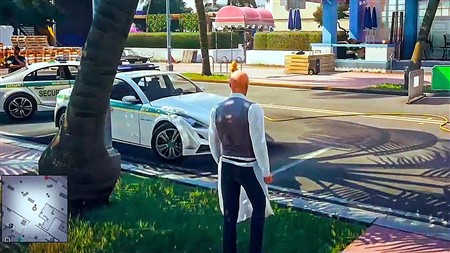 DOWNLOADuploadgigrapidgatornitroflare
Go Back