Lattice 1.8.14 macOS
Posted on 29 May 16:53 | by
sddd
| 44 views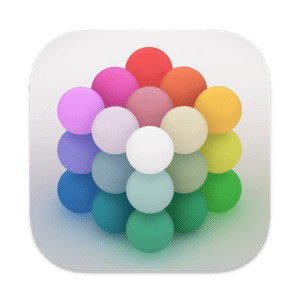 Lattice 1.8.14 macOS
File size: 28 MB
Manipulate, transform, and convert 3D and 1D LUTs. Supports many popular LUT formats, and can seamlessly convert between any of them. A simple and powerful interface that is right at home on Mac. Use visualization tools to see how your LUT modifies colors.
Apply LUTs to your images easily and correctly, in 16-bit. Drag-and-drop images to see the LUT applied instantly, or even see your LUT applied to video in real-time. You can even preview on DPX files and other production image formats.View your 3D LUT using tetrahedral interpolation and your 1D LUT with linear interpolation.
Use advanced tools to manipulate your LUT's colors with 64-bit floating point precision:
Convert Color Space: Change color spaces and gamma curves.
Isolate Color: Get just the color transform of a LUT, without affecting contrast
Convert: Easily convert between 1D and 3D transformations
Apply CDLs (ALE, FLEx, CMX EDL, CC, CCC, and CDL files)
Apply CTLs (with optional ACES 1.0 installation)
Mix Curves: Adjust and swap curves
Combine LUTs: Merge multiple LUTs into one
Isolate Contrast: Get just the contrast of a LUT, without affecting colors
Convert to Monochrome: Make a LUT that isolates a single channel, or an average of channels
Resize: Change the cube or curve size
Extended to Legal/Legal to Extended conversions
And more (apply color matrix, limit, clamp, change color temperature, change opacity, invert colors, scale output)
?
Read and write common LUT formats:
DaVinci Resolve 1D and 3D Cube LUT (.cube)
DaVinci Resolve DAT 3D LUT (.dat)
Autodesk 3D LUT (.3dl)
FSI 3D LUT (.dat)
CTL LUT (.ctl)
CSV LUT (.csv)
Nucoda CMS 1D and 3D LUT (.cms)
Quantel 3D LUT (.txt)
DVS Clipster 3D LUT (.xml, .txt)
DaVinci 3D LUT (.davlut)
Panasonic VLT 3D LUT (.vlt)
Colorfront 3D LUT (.3dmesh)
Apple Color 3D LUT (.mga)
Pandora 3D LUT (.m3d)
Convergent Design 3D LUT (.cdlut)
ICC Profile (.icc)
Iridas ITX 1D and 3D LUT (.itx)
Unwrapped Texture LUT Image (.tiff)
CMS Test Pattern LUT Image (.tiff)
Hald CLUT Image (.tiff)
DaVinci Resolve 1D LUT (.ilut, .olut)
AJA 1D LUT (.txt)
Discreet 1D LUT (.lut)
Colorfront 1D LUT (.1dlut)
Arri Look (Version 2) (.aml)
Iridas Look (.look)
Arri Look 1D tone map only (.xml)
Export Approximate Looks:
Arri Look (Version 1) (.xml)
CDL Correction (.cc, .cdl)
Import other formats as 3D LUTs:
Amira Look (.aml)
Arri Look (.xml)
ICC/ColorSync Profiles (.icc, .icm, .pf, .prof)
Supported Operation Systems:
OS X 10.9 or later 64-bit
Download link :
(If you need these, buy and download immediately before they are delete)
Links are Interchangeable - Single Extraction - Premium is support resumable
---
Related News
Comments
System Comment
Information
Users of Visitor are not allowed to comment this publication.
Facebook Comment