Basic Excel Questions for Job Interviews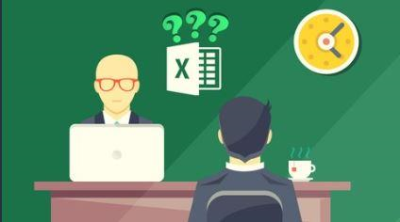 Basic Excel Questions for Job Interviews
MP4 | Video: AVC 1280x720 | Audio: AAC 44KHz 2ch | Duration: 2.5 Hours | Lec: 44 | 326 MB
Genre: eLearning | Language: English
Learn Excel Skills and Job Interview Questions Simultaneously
Don't let the concept fool you, this is a complete course for those missing to learn more about Excel.
An example would be this question:
Learn Excel Skills and Job Interview Questions Simultaneously
Microsoft Office contains a power tool that is being used all over the world. Excel is used by numerous companies and individuals for tasks ranging from a basic task list to advanced financial operations.
Don't let the concept fool you, this is a complete course for those missing to learn more about Excel.
During the demonstrations for each lecture, the question is not only answered through series of exercises, you will often get more information than the question itself.
An example would be this question:
What is Autofill?
A very easy question to answer with a very short answer. In this course, the demonstration to answer this question has 29 Exercises with a total of 36 steps.
Easy question and answer, but fully demonstrating this feature take a few minutes. I do not simply want to answer the question and provide a quick demonstration of 1 or 2 different things you can do with this feature. I want to give you enough knowledge to not only answer any interview questions you may have about this topic, but to discover how you might be able to use the feature during your daily work with Excel at your job.
Using this new way of learning a technology subject, you will gain the confidence you need to "ACE" common Excel interview questions you may get during your next job interview and get the job or promotion you deserve.
What will I learn?
Interview2Learn's basic Excel interview questions course contains 40 basic questions with provided answers that you can use during an interview. I also provide videos with me working through each answer so that you can fully understand each answer.
Workbooks and exercise PDFs are provided so each student can work on the exercises at their own pace. Giving you the workbook with my sample data and the steps allows you to try on your own and if you get stuck - go back to the lecture video and watch me work through it.
There is also two s at the end of the course with every question in this course. The first are only the questions. This gives you a chance to try them yourself.
The second is the questions and the basic interview ready answers. Let's you practice how you would answer the question during an actual interview.
And because you have the demonstration videos and manuals and you have taken the time to go through each one on your own - you'll be able to answer each question with confidence during your interview and go further into the answer if the asked.
Not interviewing for a new job, but still need to understand Excel?
No problem, in order for you to understand the answer to the interview questions we provide very detailed explanations and demonstration exercises. Following along with the explanations and explanations will give you the knowledge you need to put Excel to work for you immediately. The interview questions serve to "bind" the knowledge you obtain for common scenarios you may find on the job. Instead of a simple "Next Slide", you get a question you to think about. It is this process that will make the information stand out in your mind the next time you encounter a similar scenario while working.
What you'll learn
Complete the knowledge test at the end of the course in order to gauge the knowledge they gained during the course.
Have confidence in their ability to answer common Excel interview questions.
Have a better understanding on how to use Excel in your day-to-day work.
Reduce the amount of time it takes to develop future Excel spreadsheets.
DOWNLOADuploadgignitroflarerapidgatorturbobit
Go Back